Posted on
Growing Together: How Marvell Fosters Early Career Learning and Mentorship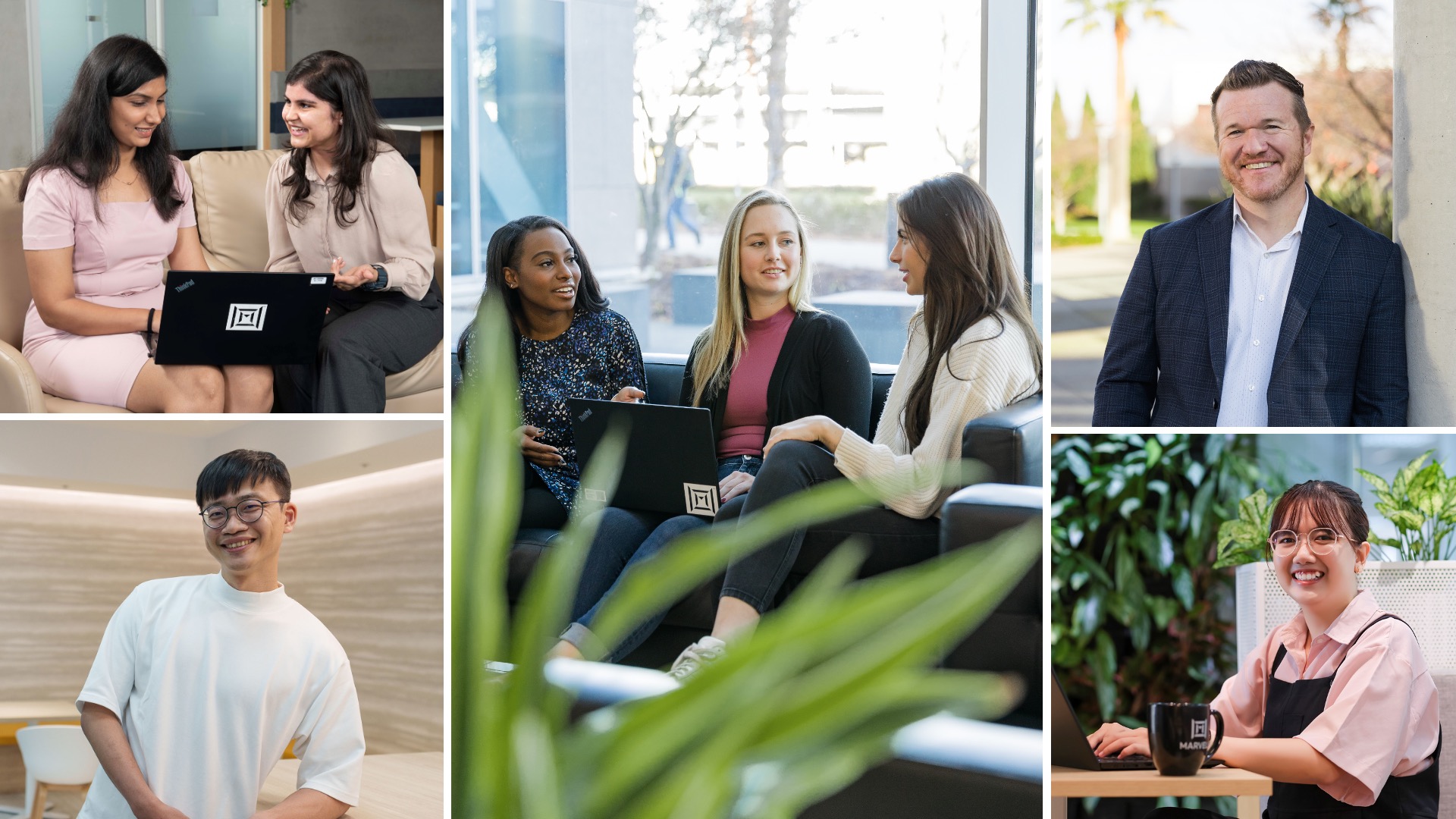 There's a certain energy new employees bring to the workplace. Everything about starting a job is fresh and exciting: colleagues, offices, policies. The pressure to perform and succeed in an unfamiliar environment can also be intense.
At Marvell, we're going all in on the potential of our early career talent. We believe their perspectives can help drive success from day one. This is why hands-on learning and mentorship are embraced at all levels of the organization.
Marvell assigns mentors to work with interns and employees who are early in their tenure. When Lindsey M., Event Specialist, was looking for her first role, it was important to have a mentor who cared about her and her career. "That was a really big selling point to me," she said.
Anthony T., Senior Engineer, started his engineering career at Marvell and credits the company for investing in him. "They've really embraced teaching me and then helping me grow as not only an employee, but also as a person, too," he said.
Employees who benefited from early mentoring and advanced at Marvell now enjoy giving back. Ben S., Vice President of Americas Sales, is passionate about sharing his career path. "A lot of people may not even know that a career in technical sales is a viable option. And so I love having that conversation, exposing them to what we do," he said.
As an undergrad, Kishore A., Director of Product Management, interned at Marvell for two summers which prepared him for success as a full-time employee. Now, working with employees who are early in their careers makes him happy. "At the end of my journey at Marvell, I want to look back and say, 'You know, I was a part of that,' " he added.
Though her journey is just starting, Lindsey feels profoundly confident in her future at Marvell. "The opportunity here is endless," she said.
Watch the full video on early career experiences at Marvell.
Start your career at Marvell. Help build technology that moves the world forward and grow while you do it. Join Marvell's talent community or explore openings for interns and early professionals.